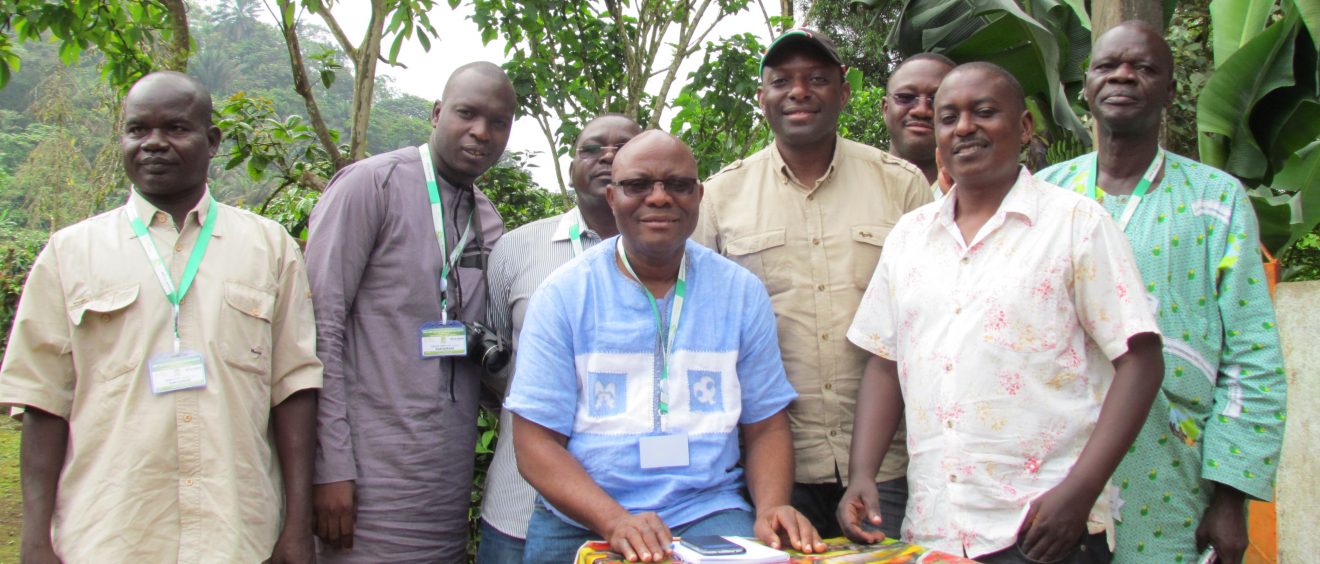 Mutual capacity development: towards a strong civil society
A civil society that is a strong player at all levels – locally, nationally and internationally – is essential for the work of Both ENDS. Therefore, strengthening and empowering civil society organisations in the Global South that work towards creating a more equitable and sustainable world is part of Both ENDS' core business.
In our cooperation with partners, we often follow the concept of Mutual Capacity Development (MCD). With the FGG Alliance, we published a guide on our understanding and application of this concept in 2017.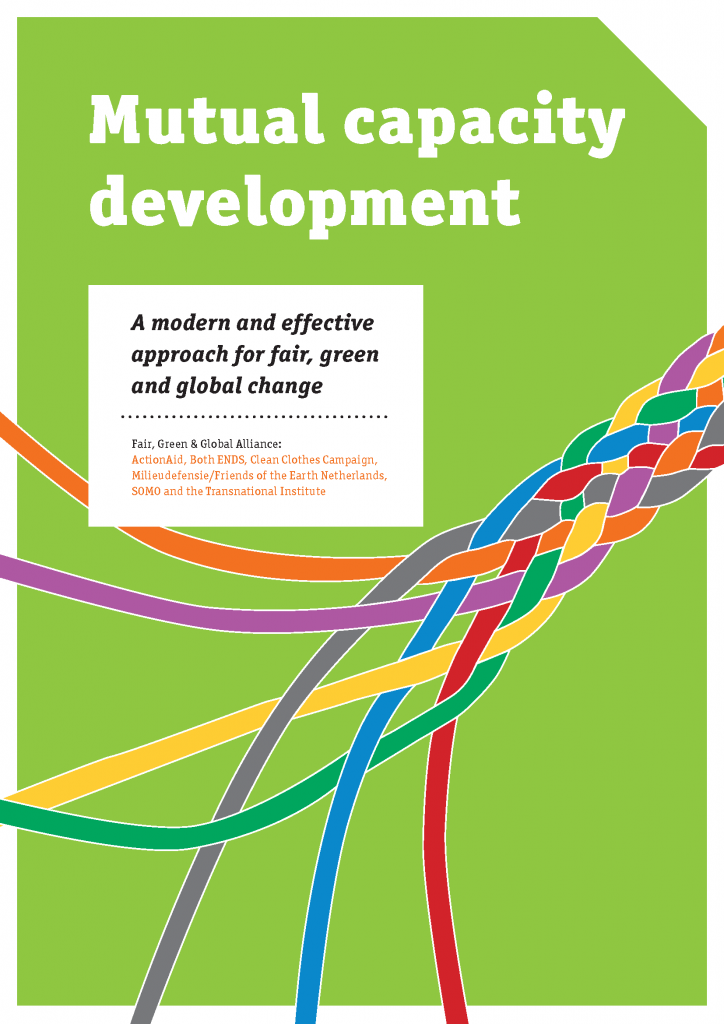 We define MCD as the process of strengthening skills, knowledge and network contacts, involving Both ENDS and the other FGG Alliance members and our partner organisations in the Global South as equal partners. Together we develop, learn and become stronger lobbyists and advocates for positive change. In practical terms, this means that we:
Learn by doing: partner organisations and FGG Alliance members learn through joint projects, research, lobbying, advocacy and campaigning. Through reflective practice, they see what works and what does not and adapt their actions accordingly.
Train and advise each other: partner organisations and FGG Alliance members organise and take part in trainings and workshops, and they provide each other with
strategic and operational advice.
Lobby and advocate for increased civic space and an enabling environment: to ensure civic actors can play their role, their space to convene and intervene in decision-making processes needs to be guaranteed. As these rights are currently under threat, we lobby together to create the necessary enabling environment.
The 6 capacities crucial to effective lobbying and advocacy are:
Access: influence on and/or participation in decision-making processes
Constituency: the capacity to speak with a loud and collective voice
Knowledge: access to relevant knowledge, and the ability to carry out research and analyses to substantiate your argument
Advocacy skills: the ability to develop and implement lobbying and advocacy strategies, including the ability to communicate effectively
Leverage: the ability to exert influence
An enabling environment: the capacity for activists and CSOs to let their voices be heard freely and safely, as well as an environment that guarantees the space for civil society to engage in decision-making processes.
---
ACCESS TO THE BOARDROOM: AN IMPORTANT STEP
The Green Climate Fund (GCF), part of the United Nations Framework Convention on Climate Change (UNFCCC), is a mechanism to assist developing countries in implementing adaptation and mitigation practices to counter climate change. Both ENDS and our partners insist that the GCF cannot be effective without Southern expertise. Because who knows more about the tangible, direct impacts of climate change on local communities than civil society organisations rooted in the Global South?
Therefore, Aksi! (Indonesia), AIDA (Latin America), Micronesia Conservation Trust (Micronesia), DIVA for Equality (Fiji), Samdhana (Indonesia) and Both ENDS try to create more engagement and space for CSOs and local communities in the GCF decision-making process and in the distribution of GCF financial resources. Together we attend the GCF meetings to collectively advocate giving civil society access to the GCF. We convene prior to GCF board meetings to strategise, assess policy decisions and submit joint inputs to the board.
This is a crucial moment for mutual capacity development: the groups exchange knowledge and (local and national) intelligence about GCF projects and accreditation, specific knowledge on policy gaps, and they work together to formulate and bring the right messages to the right decision-makers.
Because the Netherlands has a seat on the GCF Board, Both ENDS has played a key role in helping establish direct contact and communication between the Southern groups and the Dutch board member. It has also facilitated indirect access: giving voice to Southern partners by relaying partners' knowledge and experiences about local practice to the Dutch board member when direct communication between them is not possible or practical.
The fact that Both ENDS is informed about and has the capacity to relay these experiences is attributable to the lessons learned from partners in the process of mutual capacity development.
In 2017 the GCF approved accreditation of the Micronesia Conservation Trust as the first small grants fund. Although it is hard to tell to what extent this milestone can be attributed to our joint MCD efforts, it is likely that the contact the Trust established with the GCF board while attending the meetings with our support helped to achieve this success.