A Word from our board and our director
Both ENDS can look back on 2017 with a good feeling. Important developments have been set in motion in cooperation with our partners in both the South and the North, and in the public debate.
It became increasingly clear in the Dutch public and political debate, during both the parliamentary elections and the difficult cabinet formation period, that climate change and worldwide inequality require far-reaching change. One of the greatest challenges is to ensure that we, as Both ENDS, use that debate to continue focusing on how the global economic system affects the lives of the world's poorest groups. To improve these people's living standards and simultaneously end the destruction of the natural environment, it is essential that we resolutely implement and honour the OECD's guidelines to protect human rights, as well as the Sustainable Development Goals (SDG's) and the goals laid down in the Paris Climate Agreement.
The space for public debate in the Netherlands is increasingly at odds with the reality in the countries where our partners live and work. They have to deal with a shrinking civic space, making their work more dangerous and difficult than ever. Both ENDS is therefore making every possible effort to continue its support to them and expand their scope for action. The fact that the Dutch and other European governments, as well as a number of large companies, are paying more attention to the role of human rights defenders worldwide is a positive development – one that needs to be converted into meaningful action on the ground in the coming year.
In 2017, a number of issues and abuses that we and our partners have been drawing attention to for many years were more widely and supported by a wide range of actors. Trade and investment agreements that protect investors (through ISDS, the investor-state dispute settlement system) have come under scrutiny, for example. Increasingly, politicians are backing our call for more regulation to enforce corporate social responsibility (CSR). The SDG agenda has been widely taken on board and the Netherlands' role as a major polluter – including through public financing – is now a fixed item on the political agenda. There is also growing support for the alternatives we promote for the fairer and more sustainable use of our natural resources. In 2017, we were able to initiate two major ten-year programmes that will give our alternatives a significant boost: Communities Regreen the Sahel and Wetlands without Borders. These programmes recognise that local communities are not only the last frontier in resisting unsustainable practices, but can also offer sustainable solutions for the problems of climate change and inequality.
These developments show that we and our partners are on the right track. By identifying policy issues that are crucial to a sustainable future and proposing smart and realistic solutions that have proven their value in practice, we can make a difference for people and planet. Central to this are our continued efforts to strengthen the position of local communities that want to take control of their own living environments.
In the coming period, we will continue to address the problems that we have identified with our partners and promote the solutions they come up with. We are aware that it takes time for our partners' messages – regardless of whether they are positive or alarming – to filter through to politicians, public institutions, companies and citizens. We have the patience to allow critical issues to mature for a long time, until the time is right to harvest them. That is our strength and we will cherish it.
Danielle Hirsch, Director
Paul Engel, Chair of the Board
Our vision, mission and strategy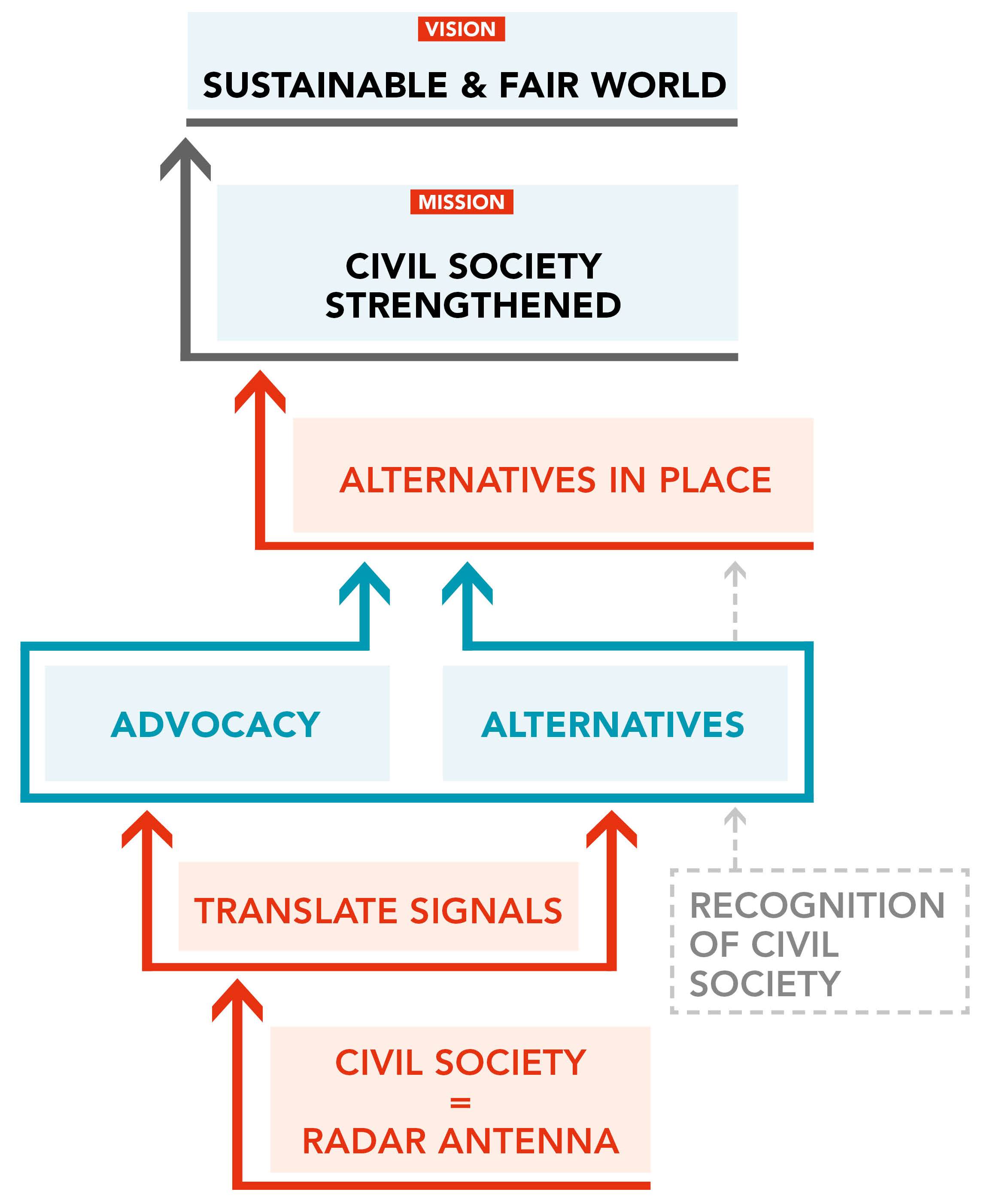 The vision of Both ENDS is a world where long-term environmental sustainability and social equity take priority over short-term profits.
In order to make our vision reality, Both ENDS strengthens global civil society to gain decisive influence on the use of nature and the environment, thus contributing to societies that stay within our planetary boundaries and respect all human rights, including the rights to water, food and a safe living environment.
Civil society actors should have a free, independent, active and influential voice about the use of the natural resources that determine the quality of their daily lives and the future of their children. Respecting the planetary boundaries is a precondition for sustainable development. We should minimalise climate change, loss of biodiversity, pollution and ozone depletion, and use land and water in a responsible way, in order to keep our planet livable. At the same time, sustainable societies should respect all human rights. Not only the rights to water, food and a safe living environment, but also gender equity, indigenous rights and space for civil society.
HOW

DO

WE ACHIEVE THIS?
For Both ENDS, civil society in the Global South is at the starting point of everything we do. Our global network of environmental organisations, activists, community-based organisations, regional funds and researchers, who continuously signal threats to sustainable development, fulfils the role of our radar antenna.
Civil society actors are also in the best position to offer alternatives to these threats. All over the world, people are engaged in initiatives that prove how economic interests can go hand-in-hand with respect for nature and people's wellbeing. These initiatives – many of them still small and scattered – present great hope for the realisation of sustainable and equitable economic systems, both locally and globally.
Together with our civil society partners, Both ENDS translates the signals of harmful policies and investments into advocacy and alternatives in favour of sustainable development. Essential for both successful advocacy processes and promotion of alternatives, is the recognition of civil society as an important key player.
ORGANISING ADVOCACY
Based on experiences on the ground, civil society exposes negative impacts of investment, trade and a wide range of policy decisions and instruments. We elevate these concrete experiences to advocate for policies and decision-making processes that implement basic principles of sustainable and inclusive development, focusing on implementation and enforcement.
To do so, civil society needs to have an entrance with decision makers and civil society players need to have sufficient organisational capacity to effectively raise their voice. Sufficient funding is another important precondition for an effective civil society.
Both ENDS closely works with its civil society partners to support each other in our collective aim for increased civic space. We do this, amongst other things, by developing advocacy strategies and performing advocacy and by exchanging knowledge and experiences. Our advocacy not only targets decision makers of public entities, but also public, semi-public and private investors operating at the local, regional or international level.
OFFERING ALTERNATIVES
Next to advocating against harmful developments, it is also of great importance to offer alternatives that support the transition towards sustainable and equitable societies. These alternatives can take the form of policies, laws, practices and governance models and often start as small-scale, local initiatives.
Together with civil society actors, Both ENDS identifies and/or develops these alternative policies, laws, practices and governance models for a sustainable use and governance of forest, water and land, with respect for human rights. We promote these alternatives to have them scaled up and disseminated by a broad group of stakeholders. Finally we want to see key decision makers and investors act upon these alternatives, and have them implemented and enforced.
In the end, by following the combined courses of advocacy (including capacity development) and promotion of alternatives, those policies, legal frameworks and practices that guarantee sustainable development and social equity will be in place and have an impact through implementation, enforcement and sustainable investments.
How we work
Both ENDS uses a number of strategies to achieve our mission. Because we believe that change has to come from below, from civil society, the most important asset in our strategic 'toolbox' are our global partners. At the same time, civil society needs access to funding in order to organise itself, to make its voices heard and to find sustainable alternatives for unsustainable policies and practices. Together with our global partners, we can develop and disseminate these alternatives and advocate sustainable and fair changes at the local, national and international levels.
Our Toolbox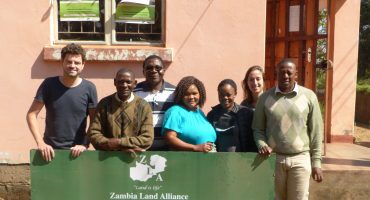 Civil society plays a key role in the process of achieving real system change for a more equitable and sustainable world. As […]
Read More

›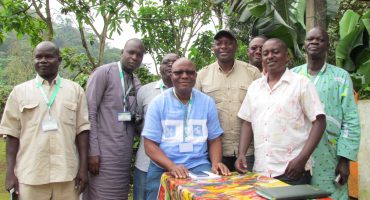 A civil society that is a strong player at all levels – locally, nationally and internationally – is essential for the work […]
Read More

›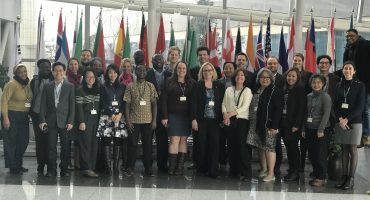 When institutions such as development banks, UN departments or governments design policies that aim to protect the environment and people who […]
Read More

›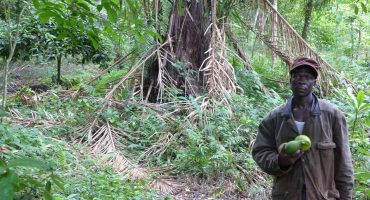 Because of their close relationship with their living environment, local communities often have the best ideas for the sustainable use […]
Read More

›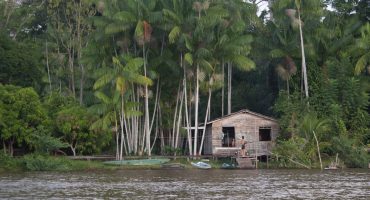 The 're-greening case' shows how a small initiative can succeed with very limited means and even be the start of […]
Read More

›
Our stories in 2017
Much of the work Both ENDS does is focused on giving local communities a say in developments that influence their lives and their environment. All too often, they are completely ignored in decision-making processes, and when they speak up, their voices are silenced violently.
Making sure development is actually in favour of the poorest, instead of mainly serving the interests of those in power, is at the heart of what we do. This means we closely watch the actions by Dutch players like development bank FMO, Dutch companies and the Dutch government. They need to take human rights into account and be aware of the environmental and climate impact of their decisions.
In 2017, we have had some remarkable successes in our efforts for inclusive and sustainable societies. This chapter tells the stories behind them.
Read our stories from 2017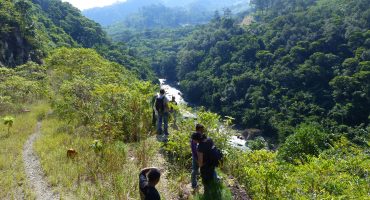 Dutch development bank strengthens its human rights policies 
Read More

›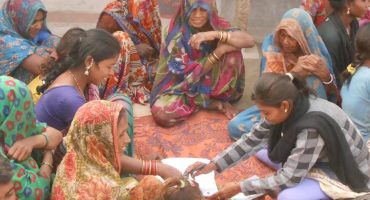 Empowering women to speak up 
Read More

›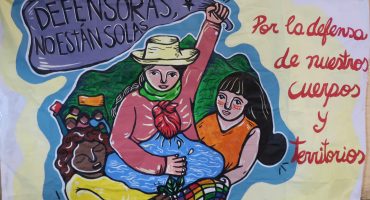 Harnessing the power of the women's rights and environmental justice movements
Read More

›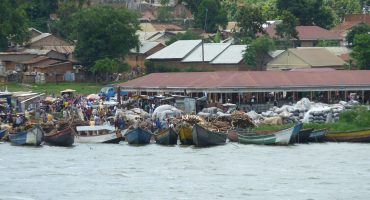 Time for a new and better agreement with the Netherlands 
Read More

›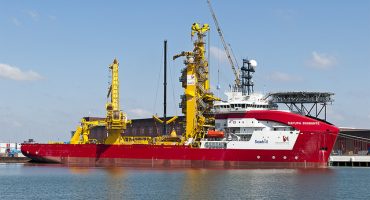 High time to phase out support for fossil fuel industries 
Read More

›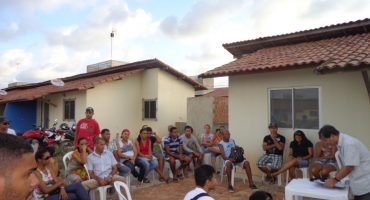 Promoting local participation in mega-projects
Read More

›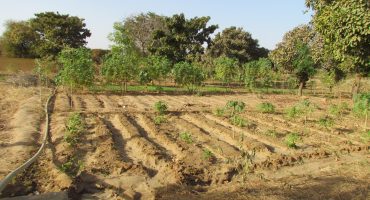 Supporting farmer managed natural regeneration to gain ground in Africa 
Read More

›
Take a look at the overview of all of our projects in 2017, including funders and project partners.
Read More

›
Our future
FUTURE DEVELOPMENTS IN THE DUTCH AND GLOBAL CONTEXT OFFERING POSSIBILITIES
Both ENDS' work focuses on strengthening civil society globally so it can play its vital role in the transition to sustainable and equitable societies. As part of a wide range of networks and movements, and in close cooperation with Southern civil society groups, we will continue to challenge critical policy processes through advocacy and by developing alternative development paths. Our efforts have contributed to policies, rules and regulations that strengthen civic space, protect human rights defenders, and protect nature and people's environments from negative impacts.
Globally, the gap between international agreements, guidelines and national policies, on the one hand, and concrete actions by governments and private companies, on the other hand, is increasingly noticeable. This contradiction has become an issue in a wide range of public debates on tax justice, international trade agreements and global food systems. In parallel, more and more governments are openly challenging the multi-lateral governance and trade systems, closing democratic spaces and
silencing voices of dissent from civil society in the process. This makes the efforts of Both ENDS and our partners even more important, but also more dangerous. Our partners in particular, will have to operate with more caution than ever, and Both ENDS must and will be aware of that.
Meanwhile, world leaders have embraced the Sustainable Development Goals to express their joint ambition for 2030. For the first time, we have a global agenda that recognises that major global challenges such as hunger, inequity and the lack of respect for women's rights can only be addressed if all countries, including the socalled 'developed' ones, significantly change their trade, investment and fiscal policies. Thanks to the SDGs, the 'development' agenda is no longer being confined to Official Development Assistance and a genuine discussion about the fundamentals of our global economy becomes possible. These significant changes in the international debate offer great opportunities for Both ENDS and our partners to advocate for more sustainable and inclusive policies and practices.
In the Netherlands, these positive developments are reflected in the new government's plans announced late 2017. In addition to calling for a transition towards a more sustainable society in terms of climate emissions, the government also recognises the need to strengthen local food production and climate change adaptation initiatives to prevent conflict in those parts of the world that are hit hardest by the impacts of climate change. The new government continues to closely link the international trade and aid agendas, and aligns its foreign policy to the SDGs. This trend, in turn, provides opportunities to have a critical debate regarding the Netherlands' role as a large exporter and leading player in the food, agriculture and water sectors. The government's foreign policy also recognises the key role that women play in strengthening society and the importance of the women's rights agenda.
THE FUTURE OF BOTH ENDS: BROADENING OUR PLATFORM
Both ENDS went through a major reorganisation in 2017. This has enabled us to set ambitious goals for 2018 in the area of fundraising and communication, both of which will focus on reaching out to people and institutions that are new to our organisation and agenda. The aim is to start broadening Both ENDS' platform to not only increase the institutional sustainability of our organisation and core partners, but also ensure that our contribution to a transition towards socially just and environmentally sustainable development becomes anchored in political and public dialogue.
Key to the aim of broadening our platform is the need to continuously and systematically link the local to the global. Our models for alternative economies, such as the Rich Forests initiative, and the needs, ideas and capacities of our local partners are at the core of our engagement. We will continue to raise awareness on the importance of 'small grants funds' for boosting
local initiatives, as well as on the Netherlands' responsibility and potential to be a global agent of change by revising its trade, tax and investment policies. And we will continue to bridge the gap between the environmental agenda and the women's rights movement, which is systematically tokenised even though women are leading major struggles and bearing the brunt of ecosystem destruction.