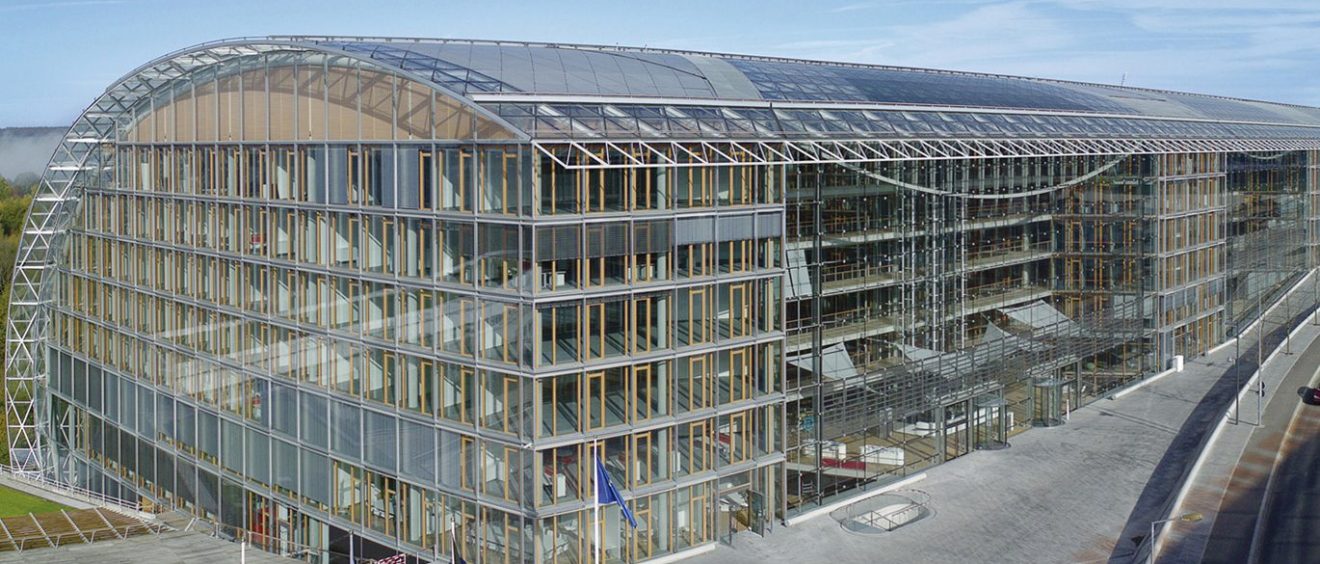 Engaging investors for a fossil-free future
In order to achieve the scale of decarbonisation needed to prevent temperatures from rising beyond 1.5 degrees, a major transition must take place in the production and trade of goods and services.  But if it is the fossil fuel-based 'real economy' that is driving us toward catastrophic climate change, it is the financial world behind the steering wheel.
Both ENDS is proud to have been the first organisation in the Netherlands to join up with a growing global DivestInvest movement of organisations and individuals calling on investors to move their money out of fossil fuels. The message of DivestInvest is clear: given the climate emergency, it is no longer socially or morally acceptable, nor financially prudent, to invest in fossil fuels. 
Since DivestInvest was founded, organisations and individuals have made $11 trillion worth of divestment commitments. By signing the DivestInvest pledge, investors commit to making no new investments in fossil fuel companies, divesting current fossil fuel holdings within three years, and equally important, investing in climate-friendly solutions like clean energy, energy efficiency and sustainable agriculture. 
DUTCH INVESTORS GIVE MEANING TO THEIR MONEY
Both ENDS has worked to raise awareness about the initiative among individual investors in the Netherlands. Together with FossilFree NL, the Dutch Postcode Lottery, Stichting DOEN and Frank van Beuningen, founder of the impact investor community Pymwymic (the playful acronym derives from 'Put Your Money Where Your Meaning Is Community'), Both ENDS organised a series of events to raise awareness and educate private investors about the key role they can play in accelerating the clean energy transition. Dutch investors heard from financial experts as well as members of DivestInvest UK, who shared their perspectives and success in influencing private foundations to make the pledge. 
In March, these efforts came to fruition when a cohort of 22 affluent individuals, representing a collective capital of €200 million, signed the DivestInvest pledge. A public announcement about the pledge highlighted the importance of their next step: motivating others to join this critically important movement.
Signatories of the DivestInvest pledge, March 2019
EUROPEAN INVESTMENT BANK GOES FOSSIL FREE
Institutional investors are another key focus of Both ENDS's work on divestment. For many years Both ENDS has monitored the practices of the world's largest public investment bank, the European Investment Bank (EIB). Together with members of Counter Balance, an alliance of European NGOs, Both ENDS has urged the bank to stop investment in all fossil fuels, including gas, which is sometimes touted as a 'cleaner' fossil fuel. 
At the start of 2019, when the EIB began a formal review of its energy strategy, the looming question was: which fossil fuels would be phased out and when. Both ENDS and its Counter Balance allies took part in the EIB's public consultations to urge the bank to go fully fossil-free by divesting from coal, oil and gas by the end of 2020. Given the Netherlands' long history as a major gas producer and its plan to phase out gas, Both ENDS called on the Netherlands to play a leadership role and ensure that the EIB not treat gas differently from other fossil fuels. 
When the EIB presented a promising draft of its new policy to EU member states, Both ENDS's allies across Europe mobilised support among member states as part of the 'Fossil Free EIB' campaign. Their efforts paved the way for a significant victory in November, when the EIB officially became the first International Financial Institution to stop financing fossil fuels after 2020. The bank also announced its withdrawal from all existing gas, oil and coal investments by 2028. Next year, Both ENDS and Counterbalance will work to ensure that the bank's new climate policy contributes to a just energy transition.
SHOWING INVESTORS THE WAY
While the momentum behind DivestInvest is strong, some investors, particularly pension funds, have been hesitant to act or lack the directions for switching to a more financially sound future of sustainable energy. To fill a gap in communication between climate justice campaigners and investors, Both ENDS teamed up with Denmark-based Sustainable Energy and DivestInvest to publish a clear and simple set of five criteria for assessing whether companies are on track for a managed decline in fossil fuels, in alignment with the Paris Climate Agreement goal of keeping the global temperature increase below 1.5 degrees. The publication, which was launched in the presence of some 80 investors during a workshop at the World Pension Summit in The Hague, is a valuable new tool for shareholders, including pension funds, to pressure companies to act or to take their investments elsewhere.