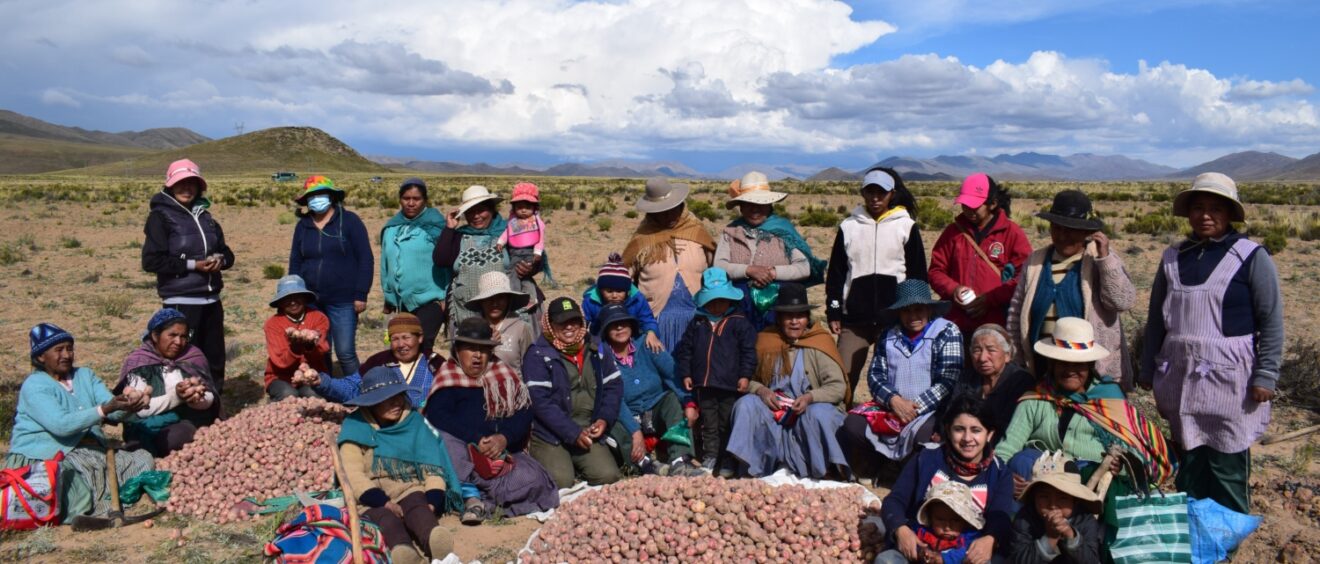 A word from our board and director
A word from our board and director
The COVID-19 pandemic continued to pose significant challenges to our collective efforts, with partners, to advance environmental justice worldwide. Yet when we reflect on 2021, above all we are proud of what Both ENDS and our partners were able to accomplish in the face of a prolonged global crisis. We made support for our partners our top priority and adapted our plans accordingly, doing whatever we could to respond to their needs during this critical time.
Our experience over the past two years confirms the wisdom of our decentralised, flexible funding system, which enables the organisations we support to do what they need to do in the context of great uncertainty. Our ability to successfully navigate the crisis also showed the value of our open, transparent relationships with donors. It helped increase their broader appreciation for the way innovative, flexible funding systems work in practice.
A great example is the Autonomy and Resilience Fund, which we rapidly launched early in the pandemic with our partners in the Global Alliance for Green and Gender Action (GAGGA). In a matter of months, we were able to mobilise resources for women environmental defenders and their communities in 21 countries around the world. By documenting, learning and sharing our experience with this type of innovative finance, we were able to convince donors of its effectiveness. We are delighted that the GAGGA Alliance was recently awarded a special €1.3 million grant from the Dutch Postcode Lottery to support continuation of the Fund.
Together with our partners, we celebrated some major successes in the area of climate justice in 2021, including the landmark legal decision requiring Shell to reduce its CO2 emissions, a case on which we were co-plaintiffs. Other major successes resulted from decades of advocacy by Both ENDS and partners for more socially just and sustainable public finance, supported by countless case studies revealing the devastating impacts of fossil fuel investments on communities in the South. In October, we welcomed the decision by ABP, the largest Dutch pension fund and fifth largest pension fund in the world, to stop investing in oil, gas and coal producers. A month later, we celebrated the announcement by the Dutch government in its decision to join other rich countries in ending export financing for fossil fuels.
These are significant policy shifts that resulted from Both ENDS's strategic combination of dialogue and activism that is rooted in close partnerships with a range of environmental justice organisations, and our long-term commitment to working on these issues. Much work, however, remains. We will continue to closely monitor progress and continue to engage with decision-makers toward the end goal of a just transition.
Despite the challenges of COVID-19, Both ENDS remained a strong, resilient organisation in 2021. We secured funding to ensure continuity of our work on ecosystem restoration, and built relationships with new donors to step up our transformative work on agroecology, and sustainable and just food systems. We continued to develop and learn about what it means to be a self-organising organisation, including taking stock of what individual leadership and autonomy means within our unique organisational structure. Given our structure, and the added challenge of working remotely, we are incredibly proud to have renewed our ISO certification, even earning the highest marks for our quality management systems.
Going forward, a top priority will be to improve our ability to support partners in the context of increasing pressures and risks. The disintegration of multilateral structures, the rise of authoritarian regimes, increasing conflict over resources, growing marginalisation of civil society – we have come to the regrettable conclusion that these are no longer separate occurrences, but are part of a worrisome global trend. We are in the process of consulting with partners and reaching out to our allies and to Dutch Embassies to see how we can effectively and proactively respond to this 'new normal', so that safety nets and emergency support is available to partners whenever they may need it.
As we write this report, Russia is waging a war on Ukraine, which profoundly affects the context in which we are working and the trends we observe. A food crisis is looming, confirming that the growing dependence on global food value chains poses very serious risks to billions of people worldwide. There is an urgent need to shift our foreign policy toward promoting resilient, sustainable local food systems. The war has also added a new geopolitical dimension to the discussion of our dependency on fossil fuels. Our collective challenge will be to ensure that these developments serve to accelerate – in the Netherlands and worldwide – the just energy transition that is so urgently needed.
The challenge we face is formidable. Fortunately, an ever growing number and diversity of actors are rallying behind the call for system change. As this report shows, we are achieving great things. Both ENDS is convinced that by working together – by connecting people – we can secure the changes we need to make our vision a reality.
Danielle Hirsch, Director
Paul Engel, Chair of the Board