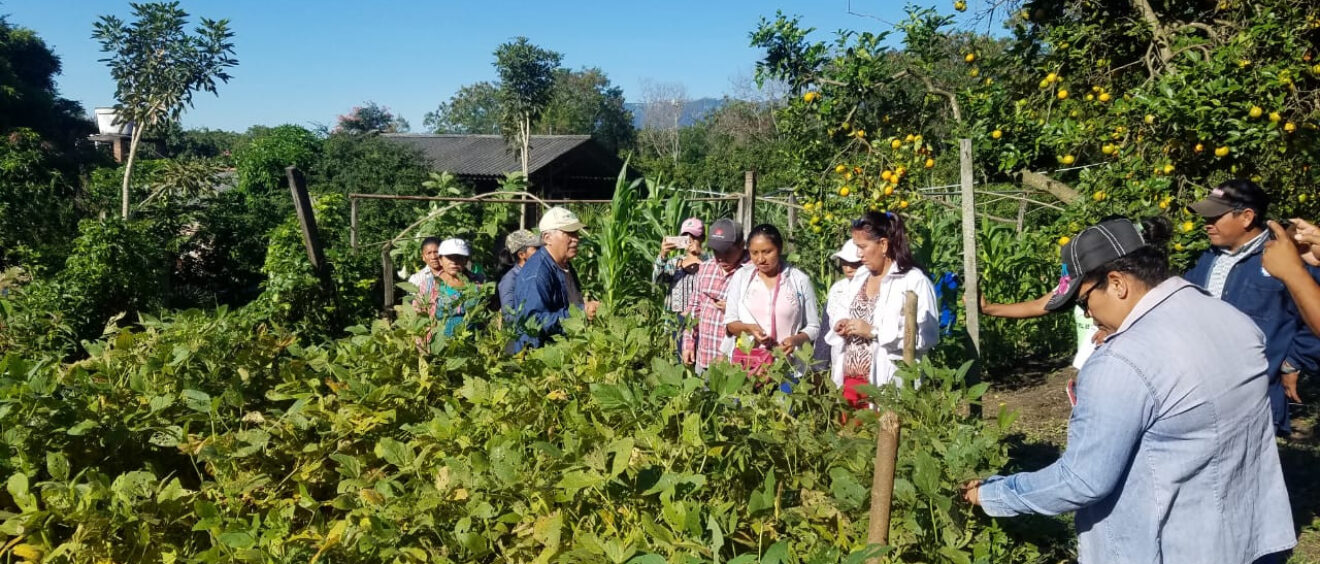 A growing movement for agroecology
Human prosperity and healthy ecosystems go hand in hand. Across the globe, local communities are engaged in a variety of people- and planet-friendly practices, often building on knowledge that has been passed from generation to generation.
Together with partners, Both ENDS aims to upscale and mainstream the wide array of transformative practices that are advancing environmental, social and gender justice – everything from inclusive water governance to farmer-managed natural regeneration to analog forestry. We support partners to develop, strengthen and broaden successful practices by connecting practitioners, building evidence, and learning and communicating about what works best. We engage in joint advocacy and fundraising to expand policy space and financial support so that transformative practices become the new norm.
Expanding agroecology in the La Plata Basin
Fundamentally changing the current food and agricultural system towards greater ecological sustainability, social justice, and resilience is a top priority for Both ENDS and our partners worldwide. Together, we are contributing to the growing global movement for agroecology, a term that encompasses a diverse set of agricultural and food production practices which work in harmony with societies and ecosystems.
As part of the Wetlands without Borders programme, partners across the La Plata Basin region of South America further expanded the agroecological practices as a key strategy to strengthen livelihoods, fight deforestation, and conserve the region's vitally important wetlands. In total, Wetlands without Borders partners developed more than 200 agroecological gardens and plots in 2021, as well as seven new demonstration farms designed for training for showcasing agroecology to a wider community. Capacity building for individual farmers resulted in 43 trained agroecology practitioners across the region.
Among other achievements, FIRE Paraguay, which specialises in ecosystem restoration, created a new multifunctional agroecological model farm in Carlos A. López municipality. The group began planting an analog forest on the farm, which creates an ecologically stable and socio-economically productive landscape by mimicking a natural forest. Lessons from their experience were shared with other members of the International Analog Forestry Network. Another partner in Paraguay, Codes, helped to realise 23 new agroecological urban gardens in Puerto Casado in 2021. At the request of local communities, the group provided seeds, supplies and technical assistance.
Building resilience and community
In addition to advancing healthy ecosystems, agroecology strengthens community resilience and ensures a stable supply of food in the face of crises like the COVID-19 pandemic, and other environmental and climate disasters. In Brazil, where Both ENDS and our partner Forum Suape have long worked with local fisher and farmer communities in their struggle against the destructive expansion of Port Suape, a new agroecology initiative with women proved a resounding success in 2021.
The Suape port expansion has caused severe harm to the local ecosystem and communities, including displacement, water pollution, damage to coral and mangroves, and depletion of fish stocks. With Forum Suape's support, groups of women in two of the port-affected communities each developed a collective agroecological garden, as well as new backyard gardens – 16 in total. The new gardens enabled the women to increase and diversify their food production, and strengthen their economic well-being but also recapture lost traditional knowledge and practices and reconnected the women in a deeper way to the land of their ancestors. The women, which include members of Brazil's Afro-descendant Quilombo community, also participated in exchange visits and trainings that focused not only on agroecology but also their rights as citizens. Significantly, the initiative brought together both young and older women, fostering cross-generational learning as well as the revival of agricultural practices that had come to a halt due to the port expansion.
Increasing government support and development finance
In addition to strengthening the agroecological practices on the ground, Both ENDS and our partners advocate to increase government recognition and support for agroecology. In Brazil, partners Reesolbio and Instituto GAIA celebrated codification into state law of an annual Mato Grosso Agroecology Week. In partnership with the University of the State of Mato Grosso, local partners co-organised the first official Mato Grosso Agroecology Week in October in the municipality of Caceres. Over 5,000 people participated in the event, which provides a valuable space for the dissemination of information about agroecology and demonstration of agroecological practices to practitioners and farmers, as well as the wider population.
In the Netherlands, Both ENDS teamed up with Oxfam Novib and others to focus attention on the opportunity to increase Dutch financial support for agroecology. Research commissioned by Both ENDS and undertaken by Profundo found that only nine percent of Dutch official development assistance (ODA) over the last ten years has supported a holistic food system transformation based on agroecological principles – a conclusion supported by a similar study, focused on Sub-Saharan Africa, commissioned by Oxfam Novib. The findings of both reports were shared in discussions with the Ministry of Foreign Affairs and Ministry of Agriculture, Nature and Food Quality and have helped put the issue on their agenda. (A joint follow-up paper is planned for 2022.)
In our work on agroecology and Dutch development finance, we have also stepped up collaboration with a broad spectrum of organisations in the Netherlands that have an interest in agricultural development. Under the auspices of a new informal coalition, Food4All, we organised a high-level meeting with both Ministries which focused, among other things, on the opportunity for the Dutch government to more prominently support agroecology, including financially. As a coalition, we also raised our collective concerns with the Ministry of Foreign Affairs about the risks of corporate capture of the UN Food Systems Summit, and the troubling lack of involvement of civil society and voices from the Global South. On the European level, we are pleased to have helped form Finance4Agroecology, a new 'community of practice' consisting of civil society organisations, academics and researchers in some ten European countries working to expand finance and policy space for agroecology.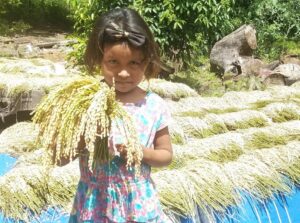 Rice production in Buena Hora com-munity, Bolivia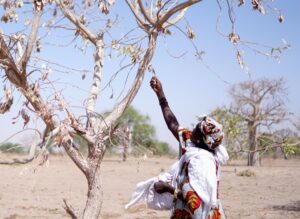 Farmer Managed Natural Regeneration: Champion farmer picking the pods from    a Terminalia avicennioides in Kaffrine, Senegal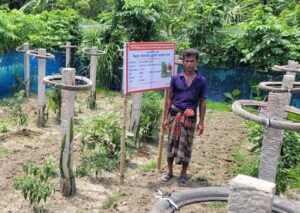 Farmer in field where Both ENDS supports agroecology and Tidal River Management in Bangladesh