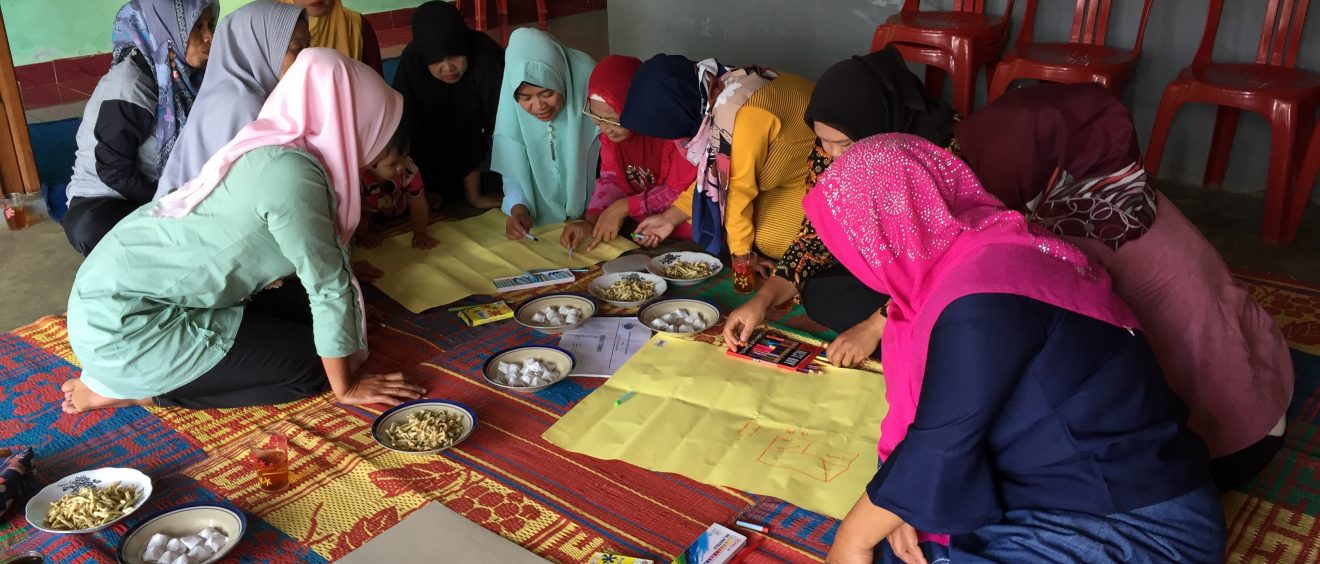 Women's rights and Non-Timber Forest Products (NTFPs)
Forests are critical to the health of the planet and the well-being of people everywhere. About one in every six people, particularly women, directly rely on forests for their lives and livelihoods, especially for food. The disruption caused by the COVID-19 pandemic showed just how important local food production and short food value chains are, particularly during times of crisis. In India, where a lockdown sent millions of people back from the cities back to the countryside, wild foods and other non-timber forest products (NTFPs) proved essential to hungry migrants.
As a source of food, water and income, and for their cultural and spiritual meaning, forests and NTFPs help ensure community resilience. Both ENDS has a long history of collaboration with partners such as the Non-Timber Forest Products Exchange Programme (NTFP-EP) and Keystone Foundation, which support forest communities in promoting the NTFP concept for forest conservation and livelihood enhancement.
Addressing the gender dimensions of NTFPs
Both ENDS aims to showcase and accelerate the massive upscaling of practices that are based on collective participation, healthy ecosystems, gender justice and a capacious vision of well-being. In recent years, Both ENDS, NTFP-EP and Keystone have collaborated as part of the Global Alliance for Green and Gender Action to strengthen and unify the women's rights and environmental justice movements.
NTFP-EP and Keystone are advancing understanding of the gendered aspects of harvesting, managing, trading and accessing NTFPs. A new research report on the topic looked at a variety of NTFPs in India – tamarind, yams, greens and wild honey to name a few – and explored the gendered division of activities, access and control over these resources. Among other things, the report showed that most processing of NTFPs is done by women and that women tend to have greater access and control over NTFPs that can be collected easily, like leaves and berries. In most cases, women did not have control over the income from NTFP sales, and their access to formal or distant markets was limited due to social norms that restrict their mobility. Insights from the report will be used to improve the design of future NTFP-related programmes.
As part of the GAGGA programme, Keystone and NTFP-EP are already working to address some of these gaps. NTFP-EP and Keystone are providing small grants to strengthen women-led NTFP initiatives. For example, a grant from Keystone supported indigenous women's groups across India to develop common packaging and branding of honey. The new packaging not only helps provide better income but also establishes the women's rights over resources. It has become a powerful tool to promote solidarity of indigenous women across the country and their collaborative work on NTFPs.
In Indonesia, a grant from NTFP-EP made it possible for members of the Bangkit Bersama Women Group and Dara Kunci Women Group to participate in trainings that were held virtually, due to the pandemic. The training focused on organisational management, financial management, and online marketing to maximise the potential of the women's cashew nut harvest.
Funding the nexus of women's rights and transformative practices
NTFP-EP sees grantmaking as a tool which works best when coupled with capacity building activities. The group's community workshops and exchanges have been crucial for helping build the skills and confidence of women to self-organise, develop their own initiatives and strategies, and engage with government officials. NTFP-EP's involvement in GAGGA over the last five years has enabled the organisation to better operationalise its commitment to women's rights. In a new report by Both ENDS, Embedding gender justice in environmental action: where to start?, NTFP-EP and other partners shared experiences and recommendations for environmental organisations, and made the case for dedicated programming and funding for work at the nexus of gender and environmental justice.
Both ENDS and our partners aim to expand the policy space and funding for transformative practices like NTFPs. Research, advocacy and lobbying by NTFP-EP led to important progress on this front in 2020. At the behest of the Association of Southeast Asian Nations (ASEAN) Working Group on Forest Products Development, NTFP-EP led a consultative process to develop guidelines on sustainable harvest and management of NTFP resources. In October 2020, the ASEAN Ministers on Agriculture and Forestry adopted the new ASEAN Guidelines for Sustainable Harvest and Resource Management Protocols for Selected Non-Timber Forest Products. The guidelines will serve as a primary reference for NTFP management protocols in the ASEAN region and help guarantee the sustainable management of NTFP resources.