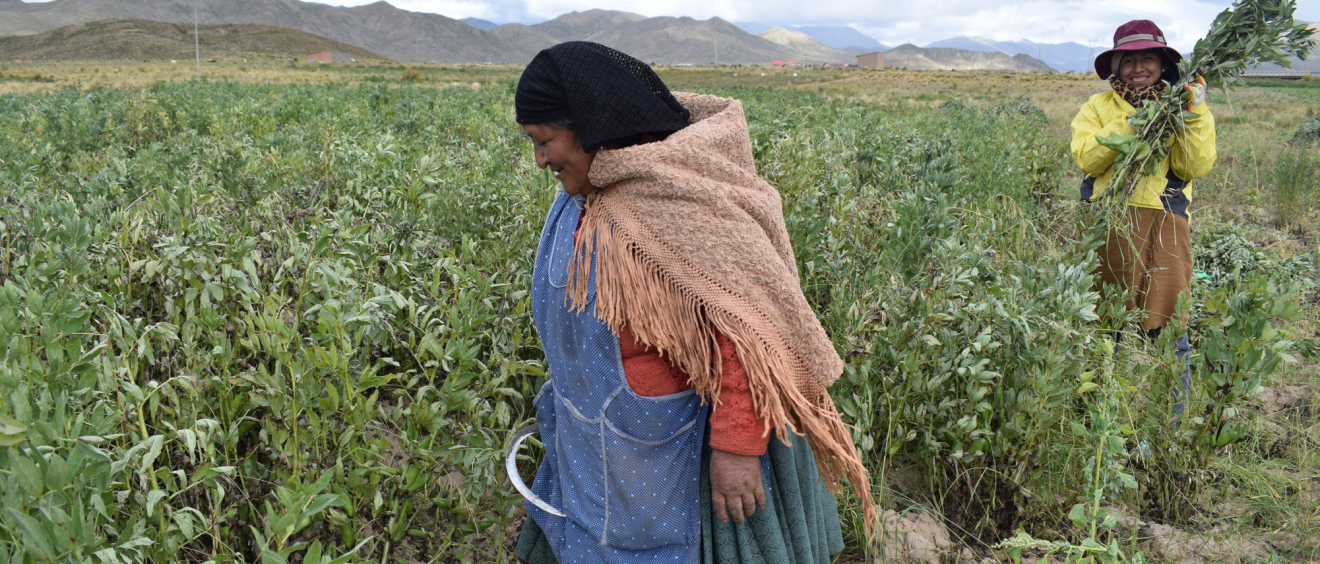 Solidarity in the face of a global pandemic
Both ENDS collaborates with civil society organisations (CSOs) worldwide to pursue the structural changes they believe are needed and to amplify the voices of the communities they work with. Building strong, trusting relationships with our partners around the world is absolutely crucial to realising our vision. It is at the core of everything we do. So when the COVID-19 pandemic hit, we immediately responded by reaching out to partners to show our solidarity and to ask them about their challenges and needs.
At the local level, the impacts of COVID-19 and measures to address it were severe, particularly for women. They faced food shortages, loss of access to water, loss of income due to closing of markets, intensified pressure from family members and children at home, increased threats due to policing and militarisation. The standard work of Both ENDS's partners – communication and meeting with communities, organising, mobilising, monitoring and participating in decision-making processes – became incredibly difficult or impossible. More often than not, policy processes became even more inaccessible and secretive. Lockdowns required people to stay at home, while companies were allowed to proceed with business as usual. The voice of civil society was effectively muted in diverse policymaking forums, from local decisions about mining licenses to negotiations of the World Trade Organization.
Flexible support to partners
In response to the COVID-19 crisis, Both ENDS assured partners of flexible and sustained support to carry on their vitally important work. When it was clear that the pandemic would endure, funds that had originally been allocated for meetings and travel were made available to partners to deal with the challenges brought on by the pandemic and lockdowns. Among other things, as part of the Global Alliance for Green and Gender Action (GAGGA), Both ENDS helped set up a one-time funding initiative, the Autonomy and Resilience Fund, to address the urgent needs of women environmental defenders and their communities. In total, €255,000 was quickly distributed to 41 women-led community-based organisations and seven NGOs in 21 countries around the world for diverse initiatives, including many to strengthen local food and water systems, traditional medicine, and community well-being.
A grant to Colectivo CASA, a women's collective in Bolivia, supported the group to implement a community garden based on an ancient system of work sharing and exchange, known as 'Ayni'. The main objective of the garden was to foster solidarity production and exchange of products among women in the community, with the aim of safeguarding biodiversity and strengthening food sovereignty as a measure of resilience to the crisis. The grant covered the costs of seeds, organic fertilizer, and rental of a tractor, as well as inputs for water harvesting. In addition, the grant supported an ancient ritual of thanks to promote solidarity, as well as respect and gratitude for Mother Earth and her fruits.
New ways of sharing information
Although many 2020 activities had to be cancelled due to COVID-19, some activities simply took on a new form. A Southeast Asia Regional Coastal People's Assembly, organised in September by Solidaritas Perempuan with support from Both ENDS, consisted of three sessions over three weeks that combined both online and face-to-face group participation. The first session, 'How Small-Scale Fisheries Feed the World: A Reflection from the COVID-19 Crisis', had some 75 participants online and was attended physically by another 70 participants in three villages in Indonesia. The unique format enabled broader participation from local fisherwomen. Moreover, a video recording of the sessions was converted into campaign material used for discussions with communities in other coastal areas.
One of the top priorities for our partners during the lockdowns was to maintain communication with communities. With flexible support from Both ENDS, partners could invest in digital infrastructure to stay in touch despite travel restrictions, and could continue to share vital information, for example through radio programmes and text message recordings. Similarly, for us at Both ENDS, good communication with partners was of utmost importance as the crisis unfolded. Our central message was: do what you need to do as an organisation and as an individual, and above all, take care of yourself and each other. 2020 proved to us that strong, long-term relationships and flexible support are not only the key ingredient for achieving the change we seek in the world, but also for enduring crisis.