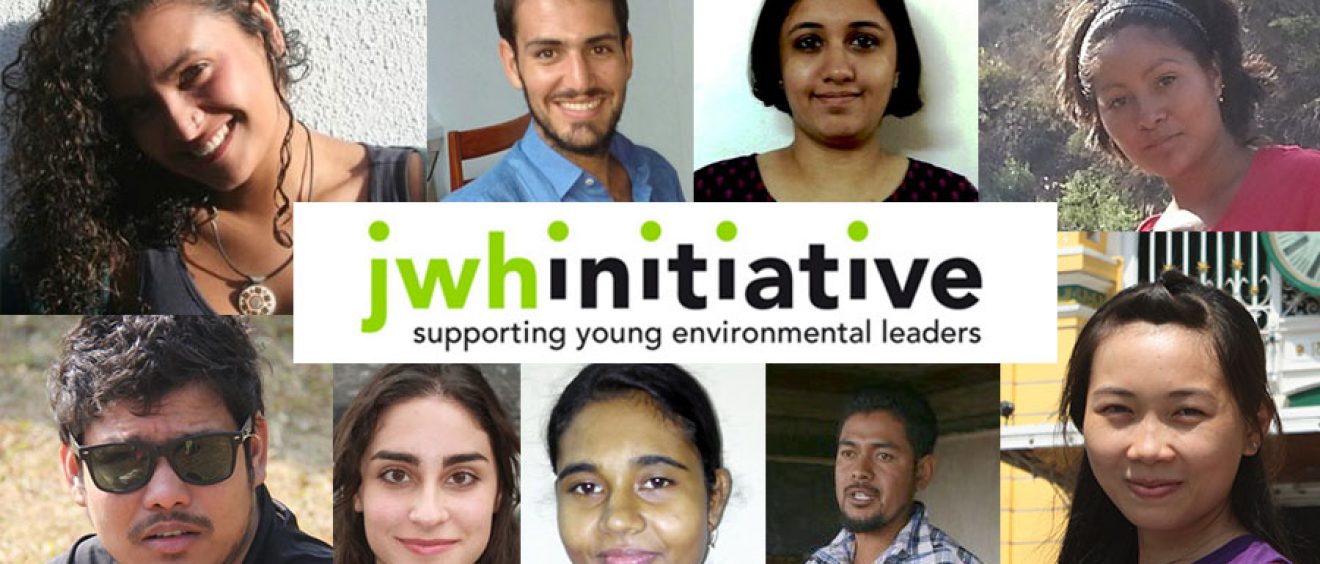 The Joke Waller-Hunter Initiative
A boost for young environmental leaders from the Global South
In the past ten years, 188 young environmental activists from over 50 countries received a grant through the Joke Waller-Hunter Initiative (JWHI). They use the award (between 2.500 euro and 7.000 euro) for educational programmes, internships or trainings that advance their professional aspirations.
Joke Waller-Hunter (1946–2005) was an influential person in the world of international environmental action, who served as the UNFCCC's Executive Secretary. She left her estate to Both ENDS with clear instructions to use it for fostering dedicated, knowledgeable and skilful leaders for the environmental movement in the Global South.
The JWHI grants, modest as they are, often provide just that boost young people need to realise their commitment to environmental justice. Sandra Adéyêmi Freitas from Togo, for instance, used the grant for an internship at the renowned Senegalese NGO ENDA and to finish her Master's degree in Environmental Diplomacy. She set up a successful environmental organisation in her home country and was the first woman in Togo selected to join the country's delegation to the UNFCCC. Grantee Nang Shining used her grant to improve her English and finance the fieldwork for her Master's degree. She studied three riverside communities in Thailand adversely affected by a hydroelectric dam. She then chose to make a difference at the grassroots level in her place of birth, a remote forest area of Myanmar. There she works towards raising the awareness of local youth groups on their rights and environmental justice.
The number of dedicated young people in the environmental movement in the south is fast growing. The JWHI is one of very few initiatives that offers some of them the opportunity to fulfil their potential and become future leaders.
FROM JWHI GRANTEE TO ANALOG FORESTRY PROMOTOR IN AFRICA
Periementah (Perry) Kutchoteh Ndzefemmegho from Cameroon used his JWHI grant in 2011 to attend a course on Climate Change Governance at Wageningen University in the Netherlands. Today, he plays a pivotal role in the African network for analog forestry that is supported by Both ENDS' Rich Forests project. Analog forestry is a method to convert degraded soil into a man-made forest with a high degree of biodiversity. Analog forests provide the same ecological functions as a natural forest as well as valuable products for local farmers to use and sell.
Perry's work with the environmental NGO CENDEP already focused on restoring degraded forest lands in the North-West Region of Cameroon. The course at Wageningen University deepened his understanding of the linkages between land governance issues at the international and local level. After following another course with the founder of analog forestry in Sri Lanka, he now trains and inspires Rich Forests partners across Africa. In 2015, Perry and his colleagues invited 14 organisations from 9 African countries to Cameroon, where Both ENDS supported the construction of experimental gardens, to exchange knowledge and strategies for their movement. Perry's ultimate ambition remains to advocate for the protection of forested landscapes as well as improve the livelihoods of forest-dwelling communities.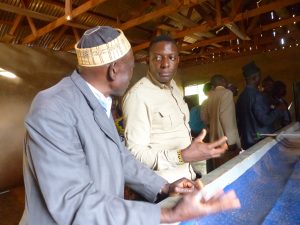 Perry at work in a tea factory in Cameroon
Perry is also starring in our video about Rich Forests, published in November 2016:
---
JWHI GRANTEES 2016
Abhishek Shrestha, Nepal
FUTURE LEADER IN: climate activism and sustainable development
ORGANISATION: Digo Bikas Institute
GOAL: enrich his understanding and knowledge on ecological sustainability, sustainable development, and indigenous knowledge on environmental conservation
Khadijatul Kubara, Bangladesh
FUTURE LEADER IN: civil society capacity building
ORGANISATION: AOSED
GOALS: improved English language skills • enhanced capacity for doing participatory social studies
Pablo Gonzales Moctezuma, Mexico
FUTURE LEADER IN: reforestation and agroforestry
ORGANISATION: El Hombre Sobre la Tierra
GOAL: strengthen his knowledge of tropical forest systems, restoration through agroforestry and edible forest implementation and management
---
Elana Kroneberg, South Africa
FUTURE LEADER IN: awareness-raising on environmental issues
ORGANISATION: Earthlife Africa Cape Town
GOAL: strengthen her skills in the ability to motivate young people to become active change-makers
---
Lina Rengifo, Colombia
FUTURE LEADER IN: management of environmental resources in urban areas
ORGANISATION: Siembra Urbana
GOAL: to gain specific knowledge about urban planning and valuation of environmental services
---
Renata Lozano, Mexico
FUTURE LEADER IN: landscape restoration
ORGANISATION: Reforestamos Mexico A.C.
GOAL: develop leadership and collaborative problem solving skills to contribute to the transformation of international commitments into real and positive local actions
---
Eswaran Ve, India
FUTURE LEADER IN: water-sensitive agriculture
ORGANISATION: self-employed
GOAL: become an effective diffuser of innovations in water conservation and water-sensitive agricultural techniques among rural and urban populations primarily youth
---
Lorena Ortiz Garcia, Mexico
FUTURE LEADER IN: indigenous leadership especially with respect to the role of women
ORGANISATION: Tonelhuayotzin Nuestra Raiz A.C.
GOAL: implement and share the acquired knowledge about food production, environmental protection, and the role of women in her village
---
Saul Juarez Cabrera, Mexico
FUTURE LEADER IN: water management
ORGANISATION: Caminos de Agua
GOALS: become an effective persuasive communicator on water quality • attain more technical knowledge in topics like rainwater harvesting
---
Gauri Noolkar, India
FUTURE LEADER IN: water sector
ORGANISATION: Gomukh
GOALS: acquiring effective communication skills • supplement theoretical knowledge with experience in on-the-ground realities
---
Mala San, Cambodia
FUTURE LEADER IN: environmental justice
ORGANISATION: Mother Nature Cambodia
GOAL: personal development in skills and knowledge on environmental issues
---
Sobha Madhan, India
FUTURE LEADER IN: indigenous rights to natural resources
ORGANISATION: Adivasi Youth Forum
GOALS: legal intervention • rapport building • networking with environmental movements • English language skills • facilitation of trainings
---
Jonas Kunda, Zambia
FUTURE LEADER IN: environmental justice
ORGANISATION: Green Initiative Zambia
GOAL: develop leadership skills and strategies on Community Based Natural Resources Management and Climate Change
---
Olfa Jelassi, Tunisia
FUTURE LEADER IN: local sustainable development and gender issues
ORGANISATION: We Love Kairouan
GOALS: develop advocacy capacities in international climate politics • increase skills to transfer the knowledge gained on international level to the national and local level
---
Truong Hong Suong, Vietnam
FUTURE LEADER IN: community and youth advocacy
ORGANISATION: An Giang Farmer's Union
GOALS: conduct research on public participation issues in regional water management policy • apply the lessons learned to her youth advocacy work