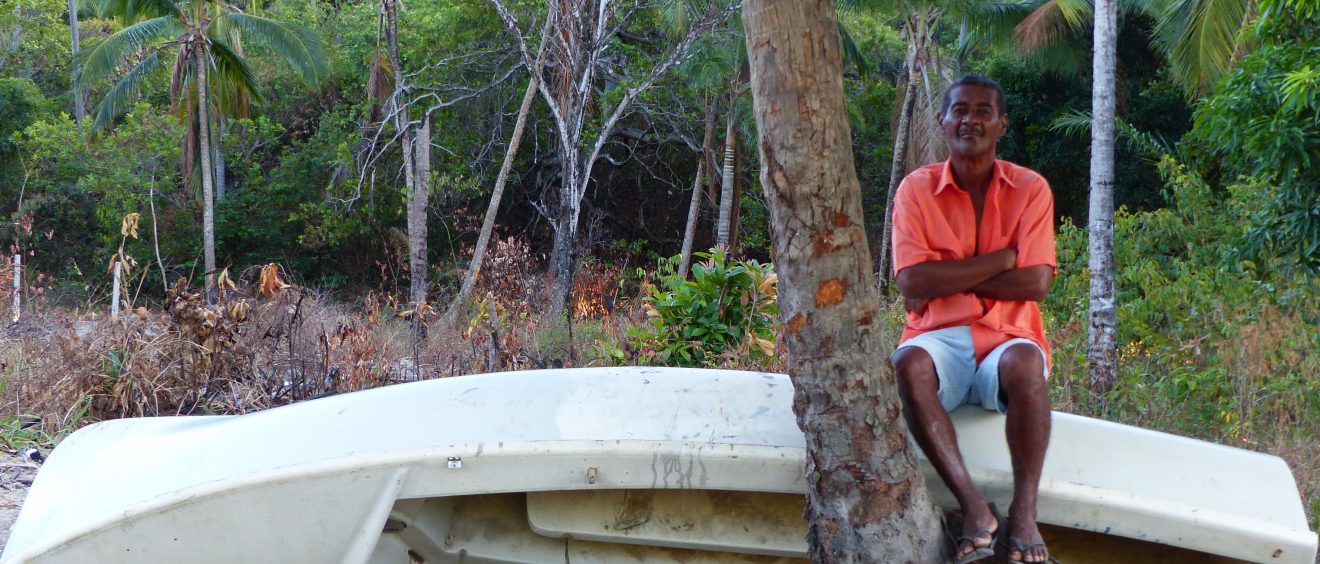 The Dutch Export Credit Agency
Advocating for responsible business conduct
The Netherlands is an export-oriented country. Atradius Dutch State Business (Atradius DSB), the Dutch export credit agency (ECA), provides insurances and guarantees on behalf of the Dutch state to exporters and investors operating abroad. Globally, ECAs are the largest source of public support for privately financed projects in developing countries. Both ENDS wants to make sure that Dutch public support is not used to back harmful business conduct in the Global South. We therefore advocate the application of strict social, environmental and human rights due diligence by Atradius DSB. In 2016, we achieved significant results.
SUEZ CANAL EXPANSION IN EGYPT
In 2014, the Dutch dredging companies Van Oord and Boskalis won a contract to widen and deepen the Suez Canal in Egypt. While their application for an export credit insurance was in process, international media revealed that the Egyptian army had destroyed 1.500 homes and ordered 500 families to leave to make way for the expansion of the Suez Canal. Although a proper Social and Environmental Impact Assessment, obligatory for such high-impact projects, had not been conducted, Atradius DSB nevertheless awarded export credit insurances to the Dutch dredgers.
In 2016, Both ENDS and SOMO published a report 'Dredging in the Dark' about this Egyptian prestige project. It illustrates the failure of the dredging companies and Atradius DSB to uphold international norms for responsible business conduct. Following a debate about our report, the Dutch parliament adopted a resolution demanding more transparency in the decision-making process at Atradius DSB and a review of its Corporate Social Responsibility-policies as part of an overall policy review of the export credit facility.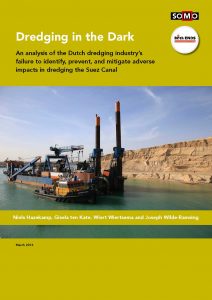 SUAPE PORT IN BRAZIL
In 2011 and 2012, the Dutch dredging company Van Oord received export credit insurances from Atradius DSB for two projects in and around the port of Suape, in the state of Pernambuco, Brazil. Since that time, Both ENDS has been cooperating with local organisations in advocating the compensation and mitigation of the harmful impacts by these projects on the livelihoods of local communities.
In 2015, Both ENDS and its Brazilian partners submitted a complaint against Atradius DSB with the Dutch National Contact Point (NCP) for its non-compliance with the OECD Guidelines for Multinational Enterprises in these two projects. A similar complaint against Van Oord is handled by the Brazilian NCP. In November 2016, the Dutch NCP ruled "that Atradius DSB … is 'directly linked' to possible adverse impacts to which its business relationships (Van Oord) have 'contributed'; it may not quite have fulfilled its duty to use its leverage over these business relationships, as described in paragraph II.A.12 of the Guidelines, to prevent or mitigate these possible adverse impacts".
This unique ruling is a true milestone. It is the first time that an NCP anywhere in the world mediated a complaint against a government-supported export credit agency. Both ENDS is hopeful that it is a first step towards achieving three vital changes within Atradius DSB. First, more transparency about the process of awarding insurances. Second, a more rigorous and independent screening of environmental and social impact assessments. And last but not least, meaningful involvement and consultation of local communities before and during the implementation of large-scale projects that risk to damage their environment and livelihoods.